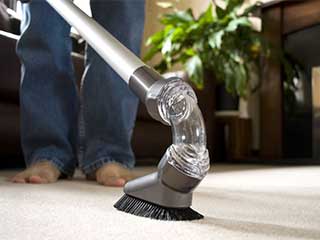 At first glance, taking care of carpets can be a rather simple process, which is a mistake most carpet owners tend to make. At Carpet Cleaning Studio City we make sure that you always have a plan B. Owning a carpet is all well and good until a beloved pet makes the mistake of using it as their personal litter box – or until you wake up the next day after a party and you can no longer even recognize your floorings.
Carpet Cleaning Studio City is the go to service provider for cleaning carpets and restoring them back to their pristine condition. We offer professional services which include but aren't limited to the removal of stains or odors, water restoration, steam cleaning and so much more.Taking care of carpets can be stressful if done alone, especially if you've let it sit and accumulate dirt and grime for a long time. If you have issues with your flooring we will happily solve your problem for you, and at an incredibly affordable price to boot.
Success not Just a Guarantee, but a Promise
When it comes to keeping one's flooring clean, leaving it to the professionals is likely the best choice. After all, cleaning one's carpets can be quite complicated when you have to do something about the dirt, the stains, the odor and even perhaps the mold. This is the kind of damage that professionals can restore, and it is a service we would be more than happy to offer our valued customers.
Don't let dirty carpets and your inability to find time to clean them get you down – give us a call and put those headaches to rest. Also make sure that you visit our main website so that you can stay up to date on all of our great offers and deals. Your feedback would be very much appreciated!
Need more? We also provide:

Office Carpet Cleaning

Natural Stone Cleaning & Repair

Emergency Water Extraction

Pressure Washing & Auto Scrubbing