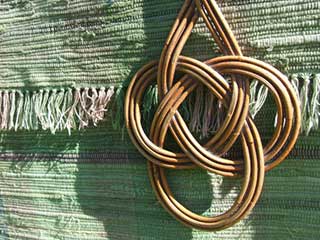 Cleanliness is important, whether you are at home or the workplace. The hygiene of a place creates an impression in the minds of visitors regarding the people who work or live there. When the area in question is an affluent one, maintaining an appearance is even more important. This is expected of the residents of Studio City, neighborhood of the rich and famous. They are required to have beautiful homes without a speck of dust or dirt distorting their appearance.
One of the oft ignored areas of home cleanliness is rug cleaning. On the surface, the rugs might appear to be in fine shape. Deep inside, they will be home to bacteria and dirt. Visitors to your home or office notice the rugs that you have placed there. A dirty or soiled rug creates a very bad impression. It would lead to an awkward situation for both you and your guest. If you don't have the time to do the rug cleaning yourself, call a professional rug cleaning service. Don't delay rug cleaning Studio City.
Get a Professional Rug Cleaning Service
Professional rug cleaning services provide the quality and results you are looking for.
The professionals use the equipment and products that ensure no damage is done to your rugs. If you have expensive rugs around the house, such as oriental rugs, Persian rugs, wool rugs or silk rugs, the rug cleaning service will clean them without inflicting any damage. Studio City residents spend a lot of money on home décor, particularly rugs. Don't put your expensive rugs at risk by not have them cleaned.
Some rugs require special cleaning materials. Our crew knows how to deal with different materials ensuring your rugs remain intact. Whether you are looking for Flokati rug cleaning or shag rug cleaning, the rug cleaning service can do it for you.
Regular rug cleaning lengthens the life of your rugs. You can get complete value for money by using them for a long time. Your most expensive rugs will have a longer life if you have them cleaned on a regular basis.
Having your rugs cleaned improves the ambience inside your home significantly. When the guests notice the sparkle of your rugs, they are bound to be impressed. You yourself will feel good when you look at the clean rugs.
The dust and microbes are removed from the rugs during cleaning. It eliminates the pollution that can be caused by dirty rugs. There are a number of health hazards you can face because of dirty rugs in your house.
Professional and commercial rug cleaning services remove the stains. Sometimes, the stains are caused by sticky material and become difficult to remove. The rug cleaning service has the right materials required to deal with the obstinate stains that appear impossible to get rid of.