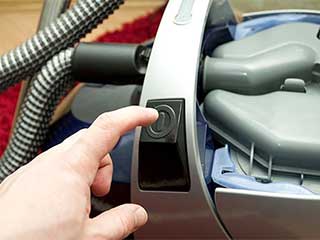 Some homeowners are under the impression that carpet cleaning will take hours but the issue is not how much time you will devote but, mainly, how effective your methods will be. You may vacuum the carpet for hours but the stains will still be at the bottom of the fibers. In reality, the best step to keep your carpets clean is prevention of accidents and problems because this way the time needed for stain removal and cleaning will be cut in half and you won't deal with any health problems.
Prevent Accidents with Your Carpet
Refrain from placing the carpets close to water pipes, which may leak or break because they will be affected by the moisture and may grow mold.
Don't place bottles with chemicals on the carpets or sofas because a few drops will be enough to ruin the textile and fibers. For the same reason, you must not use strong chemical detergents for their carpet or sofa cleaning and prefer ecofriendly ones.
Use fireplace protection because a small spark can create big problems.
Deal with Filthy Carpets
You must keep upholstery and carpets clean with regular vacuuming. The frequency would depend on foot trafficking, whether you have young kids, friends over often and pets. Under normal conditions, twice a week should be enough.
Use the equipment of the vacuum cleaner to reach the hardest parts of your sofa and be gentle when you are vacuuming th e rugs.Persian rugs are very sensitive. Residues from food, dirt, drinks and dust are found at the darkest parts of furniture and at the invisible parts of your rugs. That's why carpet maintenance is necessary and you must never forget to clean the rugs well after a party or gathering.
Sofa and carpet stain removal must take place as soon as possible after dropping wine or pizza. If you leave the stain unattended, it will soon expand and will hardly go away.
Prefer innocent homemade products like plain soap and water or vinegar unless the stain is terrible and you need to focus on the best methods of dirty rug cleaning.